Linda Moran
August 16, 2023 at 3:05 p.m.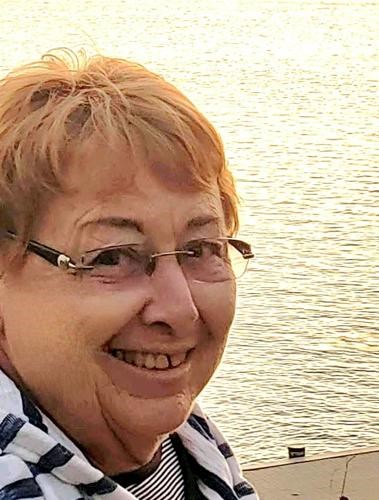 Linda Moran, 75 of Rotonda West, Florida and formerly of Berlin, Maryland unexpectedly passed away Thursday, June 22, 2023.
Linda was the daughter of late Herbert and Gertrude Wells of Port Charlotte, Florida. She is survived by her husband Richard (Dick) Moran, also of Rotunda West, Florida; her sister LouAnn Smith and brother-in-law Andrew Smith of Whittier, North Carolina; eldest daughter Jennifer Walker and son-in-law John of Annapolis, Maryland; her son Brian Moran and daughter in law Sara of Crownsville, Maryland and her youngest daughter Andrea Najarian and son-in-law Anthony of Crofton, Maryland.
She was a beloved Grammie to Gavin, Delaney, and Keaton Walker; Brennan and Fiona Moran and Emily Najarian.
Born in Natick, Massachusetts, Linda graduated Marian High School (Framingham) and went on to study at Chandler School for Women (Boston). She met Dick at the age of 15 and in 1967 they married in Ashland, Massachusetts. They started their marriage in Carlisle, Pennsylvania and then returned to Massachusetts for some years hand building their first house in Bolton. Dick's career then took them to Arizona, Washington State, Virginia, New York and eventually they settled in Olney, Maryland. In Olney, she made roots and created lifelong friendships that she would enjoy for the rest of her life. After leaving Olney they moved to Annapolis where they spent many years until retirement. Their children followed shortly after and bought homes to raise their families. She split her time in Berlin, MD (South Point) creating a special beach home for her family to spend time together enjoying the beach at Assateague Island.
In 2008, Linda and Dick became, "snowbirds" after buying a home in Ft. Myers, Florida. Shortly thereafter they designed a beautiful home in Placida. In 2021, after finding the perfect land overlooking a palm tree filled park, they built their recent home together in Rotonda, FL. While in Rotonda, Linda enjoyed new friendships, spending time reading on the beach while Dick and their adored dog enjoyed the sand and water. She also enjoyed being active in an after-school reading program within the local school district helping the youngest youth with reading and comprehension.
Along with her deep love for Dick, her family and grandchildren were the beam of light in her world, and she prioritized her time being active in each of their lives. She loved being on the sidelines at sporting events, spending the day with them at amusement parks, and cooking them their highly requested spaghetti and meatballs after a long day at the beach. She enjoyed creating her grandchildren the very best birthday cakes when they were young. She never missed a good horror movie with them either. Through the years, she and Dick traveled back and forth to Maryland to make sure they attended just about every important celebration. She especially loved every family visit to Florida with all the fun and adventures.
She was beautiful and loving, a devoted daughter, wife, sister, mom, Grammie, and friend. She will be missed by many and her love will be etched in our hearts until we meet her at her eternal home.
A celebration of her life will be hosted in the future.