Working Dogs
Meet Tate, who works at Ace Hardware Cape Haze
August 29, 2023 at 4:54 p.m.
---
---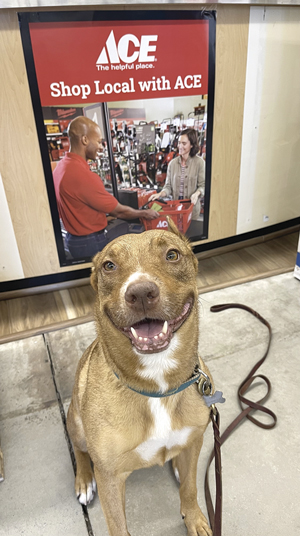 MEET: Tate, who works at Ace Hardware Cape Haze, 8501 Placida Road.
Pedigree and Age: Tate is a mixed breed and seven years old.
Likes: Treats!
Dislikes: Squirrels.
Pet Peeves: Those darn squirrels – she must bark and chase them off.
Office Jobs: Greeting customers, a job Tate really enjoys.
How Did You Acquire Your Human? Tate says, "My owner's in-laws were unable to care for me, so I came home to live with Daniel."
Owner's Remarks: Tate really loves his job at the hardware store.