Arts & Entertainment
November 30, 2023 at 10:49 a.m.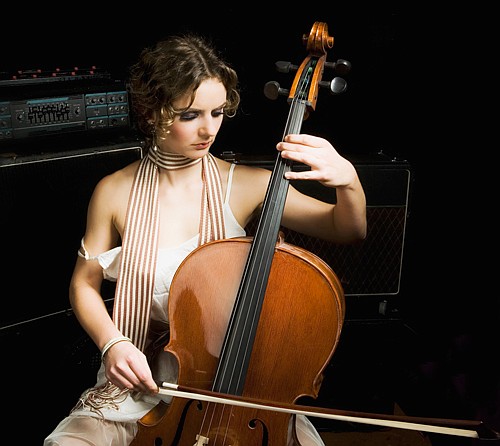 ---
---
The Annual Englewood Invitational Fall Art Festival, organized by local artist Carroll Swayze, is slated for Saturday & Sunday, December 2-3 from 10am to 4pm on the grounds of the Englewood Elks Lodge at 401 N. Indiana Avenue. Forty-five award-winning fine artists and craftsmen will be featured in this juried art event and every media will be represented: handmade clothing to large original watercolors, acrylics and oils, sculpture, hand-forged jewelry, blown glass, pottery and photography. The sponsored emerging artist this year is 16-year-old Katlyn Loboda, who will be exhibiting her beautiful handmade jewelry. The festival is a premiere art collecting opportunity and source for holiday gifts. For questions, call Carroll at 941•266•6434. One of Carroll's paintings, "Floating Through Paradise", is pictured here.
---
Winter Art Market
Shop local art and artisan vendors at the Winter Art Market on Friday & Saturday, December 1 & 2, 10am to 3pm, at the Englewood Art Center, 350 S. McCall Road. Watch instructor demos, enjoy live music, and kids can participate in fun activities. Food trucks on site. Performing live on Friday, 11am to 3pm, will be "NeptunZ" and on Saturday, 11am to 3pm, it's "Shindig". For more information, call 941•474•5548.
---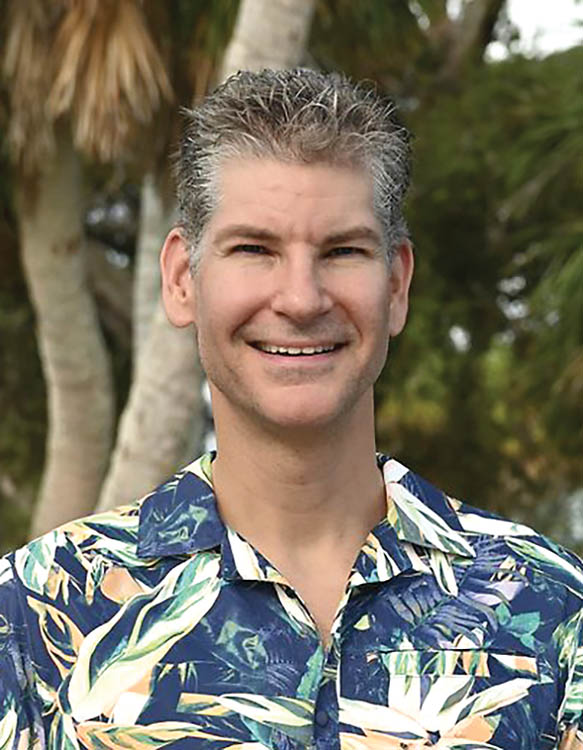 Todd Cameron 
Local author Todd Cameron has his third novel, "Devilfish Key", publishing on Tuesday, December 5th. "Devilfish Key" is an Englewood-set crime/thriller, and the story crosses over with his previous novels, "Snowblind" and "Hurricane Hole". The book will be available on Amazon in print and digital, with an audiobook coming in the early new year. Todd will be doing a book signing at Culture Coffee, 405 W. Dearborn Street, on Saturday, January 27, 10am to noon. For more info, visit toddcameron.net.
---
The Christmas Express
Lemon Bay Playhouse's holiday production, "The Christmas Express", is running through Sunday, December 17th. Hilda dreams of faraway places and escaping the tedium of the Holly Railway Station until Leo appears right before Christmas, and suddenly things start hopping with holiday spirit. Tickets are $25 adult & $20 student. Showtime is Wednesday-Saturday at 7:30pm and Sunday at 2pm. Purchase tickets online at lemonbayplayhouse.com or call 941•475•6756, M-F 10am to 2pm. The Playhouse is located at 96 W. Dearborn Street.
---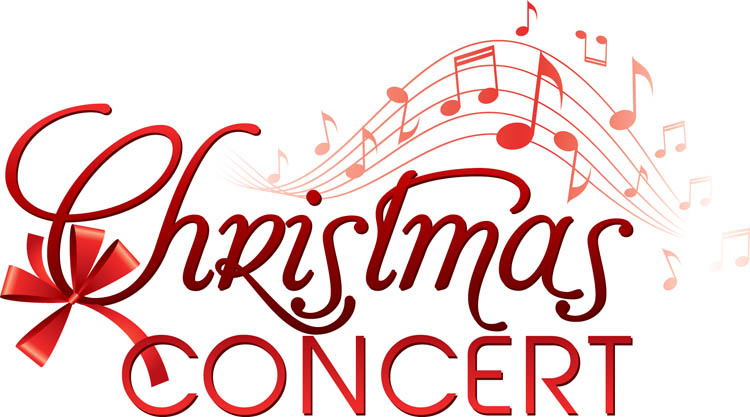 Venice Concert Band
Please join the Venice Concert Band for "Holiday Celebrations" on Monday, December 4, 7pm, at the Venice Performing Arts Center, One Indian Avenue, Venice. This promises to be a fabulous evening that you will not want to miss! The band will welcome in the Hanukkah and Christmas seasons with some traditional tunes and some new arrangements to put you in the holiday spirit. Soprano Melissa Rau will sing Gounod's "Ave Maria" and "Have Yourself a Merry Little Christmas". Now a yearly tradition, audience participation will be encouraged during "The 12 Days of Christmas". Tickets are available online on the band's website: VeniceConcertBand.com. Tickets may also be obtained that night at the door for $14 cash purchases only.
---
Artist Colony Gathering
The Artist Colony invites you to stop by and see them at their next gathering on Wednesday, December 6, 10am to 3pm, in Pioneer Plaza, 325 W. Dearborn Street. Take advantage of this event to shop for unique and handmade items for holiday gifts. Commissioned work is also available by some artists. Meet the artists who will be working on their creations during the event. Bring a chair and listen to the Artist Colony Ensemble, who will be performing on the Dignam Stage for part of the day. If you miss this date, they will be back on Wednesday, December 20th. The Artist Colony celebrates its one-year anniversary this month. For more information, email Sydney at [email protected].
LBHS Winter Concert
Lemon Bay High School will be presenting its winter concert and silent auction on Thursday, December 7 at 6:30pm in LBHS performing arts center, 2201 Placida Road. The symphonic band, choir, and jazz ensemble will perform many beloved Christmas tunes. There will also be a silent auction with a wide variety of unique items and baskets to bid on. Bidding for the silent auction will begin at 5:30pm that evening. Admission is $10. For ticket information, go to teachtix.com/lemonbayhighband/winter-concert.
Meet Shirley Valentine
As part of its festival of one-person plays in The Pinkerton, Venice Theatre, 140 Tampa Avenue West, Venice, presents "Shirley Valentine", Friday through Sunday, December 8-10. Show starts at 7:30pm on Friday & Saturday and 2pm on Sunday. Jan Wallace plays working-class Liverpool housewife, Shirley Valentine. Seating is general admission, and all seats are $26. Purchase tickets online at venicetheatre.org or call the box office at 941•488•1115.
Concert in the Park
Join the fun in historic downtown Venice for the bimonthly Friday Night Concert Series at the gazebo in Centennial Park, 200 W. Venice Avenue, Venice. This event, hosted by Venice Main Street, is held every second and fourth Friday of each month from 7 to 9pm, and is free and open to the public. Performing on Friday, December 8th is Joshua Reilly & Mercy McCoy. The Venice Chorale will take the stage on Friday, December 22nd. Attendees are asked to bring their own chairs and blankets. No alcohol permitted in Centennial Park. Learn more at visitvenicefl.org.
A Holiday Showstopper
Join Whitney Grace for a wonderful evening of holiday classics on Friday, December 8, 7:30pm, at Langdon Theatre, 1182 Market Circle, Port Charlotte. This high-energy and feel-good Christmas show will have you tapping your toes and strolling down memory lane. In "Holiday Showstopper", Whitney pulls out all her favorite characters: Groucho Marx, Shirley Temple, and more. Expect an evening of live music, beautiful vocals, exciting costumes and, of course, the enchantment and light-hearted humor that everyone loves about Whitney. Tickets are $28 adult & $14 student. Purchase tickets online at charlotteplayers.org or call 941•255•1022.
"Home for the Holidays"
The North Port Chorale presents "Home for the Holidays" on Saturday, December 9, 7pm, at the North Port Performing Arts Center, 6400 W. Price Blvd., North Port. Spend the evening with the Chorale listening to the sounds of the season with many traditional holiday carols that you know and love. Doors open at 6:30pm. Tickets are $22.50 adult and $10 student. For tickets/information, visit thenorthportchorale.org or call 941•426•8479.
A Christmas Celebration
Choral Artists of Sarasota's 45th season continues with "A Christmas Celebration!", featuring an evening of holiday harmonies and festive favorites, including African American spirituals, on Sunday, December 10, 7pm, at Church of the Redeemer, 222 S. Palm Avenue, Sarasota. Joining the Choral Artists choir and soloists are Phoebe Powell, the new principal harpist for the Sarasota Orchestra, and Betsy Traba, the principal flutist for Sarasota Orchestra. Tickets are $40 general admission and $5 for students. For more information and to purchase tickets, visit ChoralArtistsSarasota.org or call 941•387•4900.
Charlotte Chorale Christmas Concert
The Charlotte Chorale starts off their season with a spectacular holiday concert, "Christmas Bells", on Sunday, December 10, 4pm, at the Charlotte Performing Arts Center, 701 Carmalita Street, Punta Gorda. This celebration of joy and unity features heartwarming melodies and a delightful blend of traditional and contemporary holiday favorites. Ticket price is $25 adult and $10 student. Purchase tickets online at charlottechorale.com or call the ticket line at 941•204•0033.
For Book Lovers
Elsie Quirk Library offers two groups for book lovers. The Quirky Readers Book Club meets on the second Tuesday of the month from 10:30 to 11:30am. The book, "The Chicken Sisters", by KJ Dell-Antonia, a charming first novel about family, regrets, and second chances, will be discussed on Tuesday, December 12th. The Short Story Discussion Group meets on the second Thursday of the month from 10:15am to noon, and this month on Thursday, December 14th, readings will be from "That Glimpse of Truth: the 100 Finest Short Stories Ever Written", selected and introduced by David Miller. Moderator is Ellen Bilangi. A copy is available for preview at the Reference Desk. These groups are free and new participants are welcome. The library is located at 100 W. Dearborn Street and can be reached at 941•861•1225.
December Dinner Concert
Make plans to attend the Artist Colony's December Dinner Concert on Tuesday, December 12, 5 to 7pm, at Pioneer Plaza, 325 W. Dearborn Street. The Artist Colony Ensemble will be celebrating the holidays. Be prepared, you may be invited to sing along. Special guest will be the Lemon Bay High School Drama Department, who will be singing songs from their upcoming production, "Matilda the Musical", and will be selling tickets for the musical set for December 14-16 at the Lemon Bay High School. The Dinner concert is free, but donations are appreciated that benefit Englewood schools. A special thank you to the concert's sponsor, Leslie Brown and the Sand Dollar Home Team.
---
Hermitage Presents Cleyvis Natera
The Hermitage Artist Retreat presents "The People and Places that Make Us", with Hermitage Fellow Cleyvis Natera, on Thursday, December 14, 4pm, outdoors at the Johann Fust Library, 1040 Tenth Street West, Boca Grande. Natera will discuss her debut novel, "Neruda on the Park", which charts the varied reactions of people to the gentrification of a Dominican community in New York City. Fee is $5 pp, and registration can be made online at hermitageartistretreat.org.
---
Get your tickets early for the hilarious musical, "The Best Christmas Pageant Ever", presented by Charlotte Players Thursday, December 14 through Sunday, December 17. The Hersman kids are the worst children in the history of the world, so when they crash Sunday School and demand parts in the Christmas pageant, the whole town panics and it's mayhem when the kids collide with the Christmas story. Thursday through Saturday show time is 7:30pm and Sunday at 2pm. Tickets are $27 adult and $14 student and may be purchased online at charlotteplayers.org or call the box office at 941•255•1022. This production takes place at the Charlotte Performing Arts Center, 701 Carmalita Street, Punta Gorda.
---
Music of Barry Manilow
Led by accomplished pianist Joe Hite, "Daybreak, the Music of Barry Manilow", brings to life the singer's timeless classics like "Mandy", "Can't Smile Without You", and "Copacabana". This one-night show will be on Monday, December 18, 7:30pm, at the Venice Performing Arts Center, One Indian Avenue, Venice. Tickets are $50 and may be purchased online at venicetheatre.org or call the box office at 941•488•1115.
Tall Tales & Treasure
The Venice Symphony presents "Tall Tales & Treasure" on Friday & Saturday, January 12 & 13 at the Venice Performing Arts Center, One Indian Avenue, Venice. The concert features swashbuckling music from "Captain Blood and Pirates of the Caribbean", "Mulan", and "How to Train Your Dragon". Guest Vocalist Lauren Jelencovich, who has toured with Yanni as his featured vocalist, will wow you with songs from "The Lord of the Rings: The Fellowship of the Ring", "Aladdin", and "The Little Mermaid" in a concert that will be treasured by music lovers of all ages. Show times are Friday & Saturday 7:30pm and with a Saturday concert at 3:30pm. Tickets $38 to $70. Purchase tickets online at thevenicesymphony.org or call 941•207•8822.
VIPA January Concerts
The Venice Institute for Performing Arts (VIPA) invites you to visit their website and see their exciting lineup of upcoming shows this season. January performances are "Simply Tina: The Ultimate Tina Turner Tribute" on Saturday, January 6 at 7pm; "Bee Gees Gold" on Friday, January 19 at 7pm; "China Groove: Tribute to the Doobie Brothers" on Saturday, January 20 at 7pm; "Who's Zeppelin" on Friday, January 26 at 7pm; and "Turnstiles: the Ultimate Tribute to the Music of Billy Joel" on Sunday, January 28 at 3pm. Ticket prices vary according to show. Shows are held at the Venice Performing Arts Center, One Indian Avenue, Venice. Find more information and purchase tickets online at veniceperformingartscenter.com or call 941•218•0658.
The Swindler Will Return
"Mr. Swindle's Peculiarium" returns to Englewood with a new show spectacle Monday, January 8 through Sunday, January 21. Expect mind-bending acrobatics, gravity-defying aerialists, and outlandishly amusing comedy. The Big Top will be set up at Pioneer Plaza, 325 W. Dearborn Street. Performance times are 4pm and 7pm on select days. Tickets are $38-$70. Book your preferred seats now by visiting mrswindles.com or call 941•445•7309.
Community Foundation Funds Patriotic Pops
The Community Foundation of Sarasota County will once again serve as Presenting Sponsor for The Venice Symphony's Patriotic Pops Concert on Memorial Day, 2024 weekend thanks, to a $40,000 donation. The fifth-annual Patriotic Pops Concert, which will cap the Symphony's 50th Season, will take place at CoolToday Park in Wellen Park. This multi-generational extravaganza is open to the public and draws thousands. New patriotic favorites and traditional classics will be performed by The Venice Symphony and special guests. All branches of the U.S. Armed Forces will be recognized through a beloved medley that has become a crowd favorite. Funding for the event is provided by the Martha Leiter and Nancy Streetman Fund II, the John and Tanya Sandefur Foundation, and the John J. Clopine Fund, all of the Community Foundation of Sarasota County. "It's only through the support of organizations like the Community Foundation and the generosity of our donors that we are able to continue to provide these superior musical experiences", Venice Symphony President and CEO Christine Kasten said.
These are as accurate as possible. Please call the listed numbers for confirmation and further information. If you have an art event or happening you would like to have considered for "Art Chat," please send information and/or photo to The Englewood REVIEW, 370 W Dearborn St, Suite B, Englewood, FL 34223, or email: [email protected]. Visit our website at www.englewoodreview.com and check out our interactive calendar where you are invited to add your event.