Keeping Up With The Kids
November 30, 2023 at 3:09 p.m.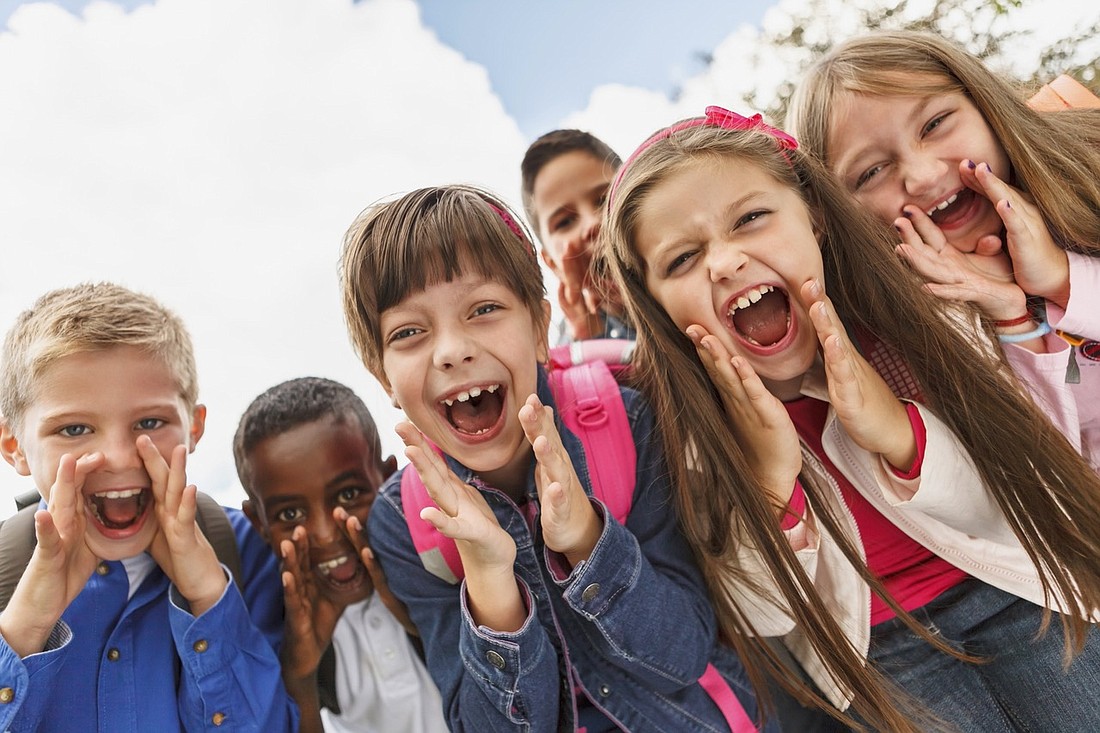 ---
---
I Hate Shakespeare!
Lemon Bay High School Theatre Troupe 0257 presents their annual one act competition piece, I Hate Shakespeare, one night only at the Lemon Bay Performing Arts Center, 2201 Placida Road. Don't miss this performance on Tuesday, November 28 at 6pm. You, the audience, may think that you hate Shakespeare until you see this rip-roaring rundown of Shakespeare's classics. With zombies, talking cows, and an appearance by Jerry Springer, I Hate Shakespeare! is a hilarious and fast-paced introduction to Shakespeare – with a modern twist. This twisted take on plays by The Bard will have you giggling the entire time. Tickets are $10 and can be purchased at lbhstheatre.net, at showtix4u.com/event-details/74924 or at the box office on the night of the performance.
Family Fishing Clinic
Join CHEC and the Englewood Fishing Club's lifelong fishermen for a 3-hour Family Fun Saturday fishing clinic on Saturday, December 2, 9am to noon, at Cedar Point Environmental Park, 2300 Placida Road. Participants will learn the basic fishing knots, fishing rod casting techniques, fish handling and the saltwater fishing regulations. Program fee is $10 per person. Child participants must be six years or older. All fishing equipment is included and supplied by the Florida Youth Conservation Commission Network. Register and purchase your tickets at checflorida.org/wading-birding.
Movie in the Park
Venice Mainstreet is offering a free, family-friendly movie in Centennial Park (200 W. Venice Avenue, Venice) each month through April. Bring your own chair or blanket. The December movie is "The Muppets Christmas Carol" and will be shown on Wednesday, December 6, at 7pm. For more information, go to visitvenicefl.org.
Breakfast with Santa
Sarasota County Parks, Recreation and Natural Resources invites children ages 12 and under, and their families to the free Breakfast with Santa event, 10am to noon, Saturday, December 16. Enjoy breakfast, holiday music, and a visit by Santa in person at Laurel Park (509 Collins Road, Nokomis) and at Newtown Estates Park (2800 Newtown Blvd., Sarasota). Pre-registration is required to attend this event. Register children ages 12 and under online before Friday, December 8, or until the event is full. Unwrapped toy donations for children ages 12 and under are being accepted through Monday, December 11 at Sarasota County parks, events, fire stations and library locations. Englewood toy drop-off locations are Englewood Sports Complex, 1300 S. River Road, and Elsie Quirk Library, 100 W. Dearborn Street.
Free Week at Camp
Sign your child up now for a free week at summer camp next July! The Englewood Elks is sponsoring kids, ages 9 to 13, for one week of summer camp at the State of Florida Elks Association camp in Umatilla, Florida. Kids will attend camp from July 7 through 13. It's a great week for the kids: modern air-conditioned cabins, an aquatic center, gym, lake for canoeing and many more amenities. Camp is free to all interested in attending. Reservations for camp will begin Friday, December 1st and run until Friday, March 1st. The Englewood Elks will provide bus transportation to and from camp. There are 50 spaces available. For more information call Carolyn at 248•568•7943. 
Homework Help
Does your child need help with homework? A volunteer tutor is available on a first come, first served basis to provide homework help and tutoring on Tuesdays, 6 to 7pm, at the Englewood Charlotte Library, 3450 N. Access Road. This program is intended for students in kindergarten to fifth grade. If you have any questions, please contact the Youth Services Librarian, Holly Gaines, at 941•681•3736 or email at [email protected].
New Phi Kappa Phi Honor Society Member
Emma Stevenson of Englewood was recently initiated into the Honor Society of Phi Kappa Phi, the nation's oldest and most selective all-discipline collegiate honor society. Emma was initiated at the University of South Florida. Membership is by invitation only and requires nomination and approval by a chapter. 
Items appearing in this column are as accurate as possible. Please call the listed numbers for confirmation and further information. If you have an event or happening you would like to have considered for 'Keeping Up with Kids,' please send information and/or photo to The Englewood REVIEW, 370 W. Dearborn St., Suite B, Englewood, FL 34223, or email: [email protected].