Arts & Entertainment
September 22, 2023 at 4:35 p.m.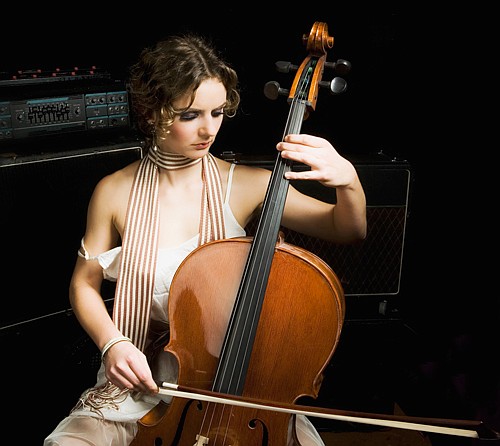 ---
---
Bluegrass Bash
The Heartland/Southwest Florida Bluegrass Association invites you to their next Bluegrass Bash on Saturday, September 23 at Craig's RV Park, 7895 NE Cubitis Avenue, Arcadia. Bands featured this month are "If & When", "We Three Strings", and of course the "Heartland-Southwest Jam Band". The concert schedule is the "Heartland-Southwest Jam Band" at 1pm, "If & When" at 2pm, and "We Three Strings" at 3pm. The concert will be held inside the Recreation Hall. Camping is available for the weekend and many campers arrive Friday night and stay the weekend. Jamming & parking lot picking break out regularly. Association membership is $25 per year; guests pay a $7 donation. Learn more at heartlandbluegrass.org. For concert questions, call Mark Horn at 941•219•2256. For camping info, visit craigsrvpark.com or call 863•494•1820.
Power in Paper: Celebrating Sarasota Artists
A special September program celebrates the gifted artists who call Sarasota County home. Presented in partnership with the Arts and Cultural Alliance of Sarasota County, Sarasota artists Melanie Lavender and Kuniko Yamamoto combine talents for "Power in Paper: Celebrating Sarasota Artists" on Friday, September 29th at 6pm. The event will be held at the Fogartyville Community and Media Arts Center, 525 Kumquat Court, Sarasota. Spoken-word poet, podcast host, and proud Booker High School alum Melanie Lavender shares selections of work resulting from her two-week residency at the Hermitage. She is joined by Kuniko Yamamoto, an origami master and theatrical storyteller who participated in the Hermitage/JRT residency program last year just before Hurricane Ian. Registration is required at hermitageartistretreat.org. $5 per person. 
Country for a Cause
This year's "Country for a Cause" will be Saturday, September 30, 6 to 10pm, at the Charlotte Harbor Event & Conference Center, 75 Taylor Street, Punta Gorda. Tickets are $125 and include an evening of dinner, dancing, and entertainment by "The BoogieMen". There will also be a silent auction, 50/50 raffle, and a Potato Patch (game of chance). This is the signature fundraising event for the Virginia B. Andes Volunteer Community Clinic. For more information & tickets, go to volunteercare.org/country-for-a-cause-2023.
LBP Acting Classes
Lemon Bay Playhouse Acting Studio classes are now open for registration. Classes focus on the craft of acting and are designed to improve audition techniques, develop a character, and analyze a scene/play. Classes will be based on methods developed by Constantin Stanislavsky & interpreted by Sanford Meisner, Lee Strassberg, Uta Hagen, Michael Chekov, Sonia Moore, and other gurus of modern Method Acting. Each class is $240 for eight 1.5-hour sessions and classes begin on Tuesday, October 3. Register online at LemonBayPlayhouse.com. Lemon Bay Playhouse is located at 96 W. Dearborn Street. For more information, call 941•475•6756.
---
 Artist Colony Launches New Season October 4 on the Plaza
The Artist Colony in Englewood, Florida starts their new season on 
Wednesday, October 4
, at Pioneer Plaza, 325 W. Dearborn Street. The outdoor gallery features local artists creating, exhibiting, and selling their original creations from 
10am to 3pm
 on the 
first and third Wednesdays
 of the month through April. Artists have been building their inventory over the summer, so it's a great time to start your holiday shopping. Choose from glass, paintings, watercolors, ceramics, jewelry, wood creations, and repurposed items. Artist Colony is a gathering of artists, musicians and dancers that celebrate the Arts, sharing their passion and talent with the Englewood Community. Bring a chair and enjoy classical & easy listening music by the Artist Colony Ensemble during the event. The Artist Colony is pleased to support the Arts in local schools and last season donated their profits to the Lemon Bay High School Drama Department. Both established and emerging artists are invited to apply to be a part of The Artist Colony. For an application, email Sydney at [email protected]. Follow The Artist Colony on Facebook.
---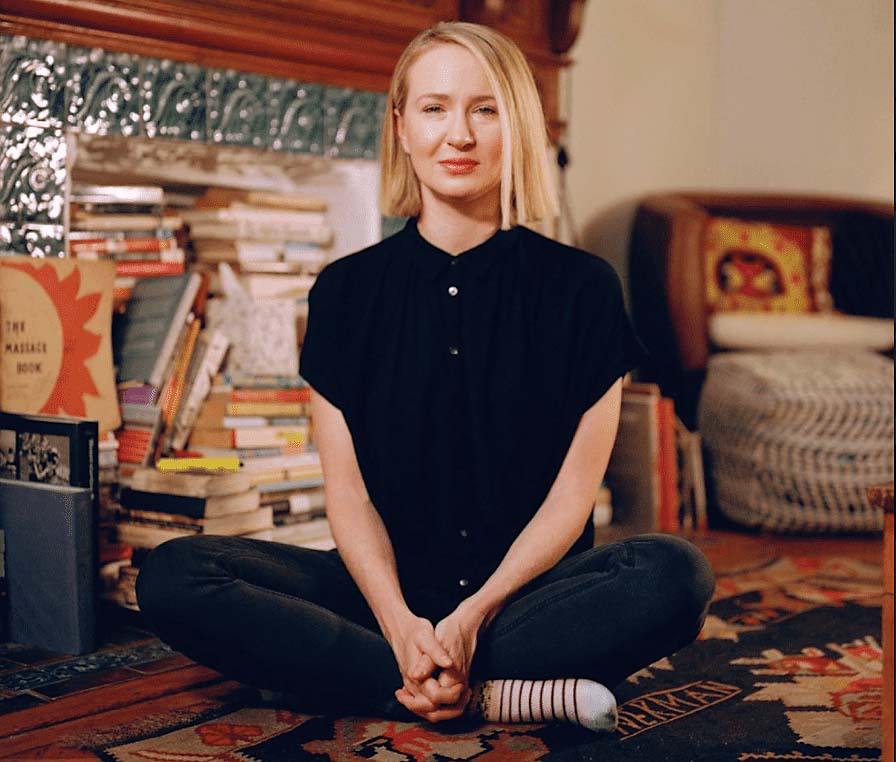 Hermitage Sunsets@Selby Gardens presents "The Blurred Line Between Humor and Heartbreak – A Playwriting Workshop" with Hermitage Fellow Halley Feiffer on Thursday, October 5, 6pm, at Marie Selby Botanical Gardens, 1534 Mound Street, Sarasota. Halley is a self-described writer, actor, and flawed person. Her most recent project as writer & showrunner for "American Horror Story-Delicate" has been described as "fun, stylish & ultimately terrifying" by series creator Ryan Murphy. The audience is encouraged to bring pen & paper or preferred means of writing as this gifted writer & creator invites attendees to participate in the creative process. Registration fee is $5, and you can register online at hermitageartistretreat.org.
---
Murder at Howard Johnson's
Charlotte Players present "Murder at the Howard Johnson's" at the Langdon Playhouse, 1182 Market Circle, Port Charlotte. Is all fair in love? Even murder? That's the question posed by this light and funny suspense comedy about a love triangle in a Howard Johnson Motor Inn. The play runs Thursday, October 5 through Sunday, October 15. Wednesday through Saturday performances start at 7:30pm and Sundays at 2pm. Tickets are $27 adult & $14 student. Purchase tickets online at charlotteplayers.org or call 941•255•1022.
Reggae Nights on the Island
Are you seeking a memorable reggae escape to a coastal paradise? Then you will want to be a part of Reggae Nights on the Island on Saturday, October 7, 5 to 10pm, at Centennial Park, 200 W. Venice Avenue, Venice. Featured bands will be "Propaganja" and "Ichroniq". The event is free. Bring your own seating. For more information, contact organizer Paul Kaldy at 423•342•1428.
---
The Hermitage Artist Retreat presents Kristen Renee Miller at Bookstore1 in Sarasota on Thursday, October 12 at 6pm. Kristen has experience in practically every aspect of the writing & publishing industry. Her essays & poetry have appeared in publications such as "Poetry Magazine", "The Kenyon Review", and "Best New Poets". Her presentation, "Write, Edit, Translate, Publish!", will include selected readings and a discussion of her career & creative process. Registration is $5 and can be made online at HermitageArtistRetreat.org. Bookstore1 is located at 117 S. Pineapple Avenue, Sarasota.
---
Da Da Da Dum-Snap Snap!
"The Addams Family" is coming to Venice Theatre, and you can catch this macabre comedy from Friday, October 13 through Sunday, November 12. They're creepy, kooky & ooky – The Addams Family. You have watched the TV show & saw the movies, so now come and see them on stage in this Broadway musical hit. Evening performances start at 7:30pm Tuesdays through Saturdays and 2pm Sundays. Tickets are $37 adult, $22 college, & $15 youth. Purchase tickets online at venicetheatre.org or call the box office at 941•488•1115. The theatre is located at 140 Tampa Avenue West, Venice.
An Evening of Magic
Lemon Bay Playhouse, 96 W. Dearborn Street, invites you to "An Evening of Magic with Mike Levasseur" on Saturday, October 14 at 7:30pm. This is a fundraiser for a new lighting system to improve the stage at LBP. Enjoy catered hor d'oeuvres and drinks before the show and catered desserts at intermission. Raffle items available. Tickets are $75 and may be purchased online at lemonbayplayhouse.com or call the box office at 941•475•6756, Monday-Friday, 10am to 2pm.
Englewood Art Center Classes
The Englewood Art Center (EAC) announces that their 2023/24 season is now posted on the EAC website at eacringlingcollege.org. View & register for classes, workshops, events, exhibitions, and volunteer opportunities. This season, EAC is offering new and exciting programming from Young Artist Clubhouses to Charcuterie Design to Yoga in the Gallery and many more. EAC is located at 350 S. McCall Road.
Ringling Summer Exhibition
Discover the boundless creativity of emerging artists and explore all 13 majors currently offered at Ringling College in one gallery during the 2023 Annual Summer Exhibition. From Virtual Reality to Fine Arts, the 2023 Annual Exhibition unveils a diverse array of mediums, from vivid paintings and intricate sculptures to thought-provoking digital installations selected from the 2023 Best of Ringling Juried Exhibition and Senior Thesis Exhibitions. Join the college in celebrating the dynamic talents of these students as they explore and push the boundaries of artistic expression. The exhibition will be on view through Friday, October 20. In-person viewings are free and open to the public Monday-Friday, 9am to 3pm in the gallery located at 2700 N. Tamiami Trail, Sarasota. For more information, visit ringlingcollege.gallery.