Business Briefs
September 22, 2023 at 2:58 p.m.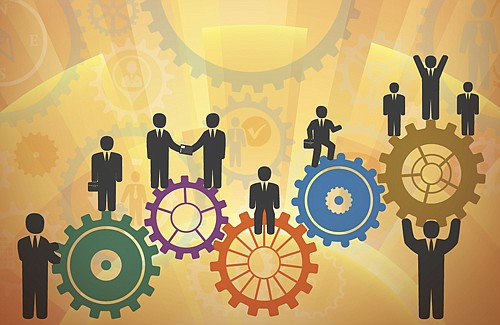 ---
---
Small Business Cyber Security 101
Manasota SCORE is offering a free webinar, "Cyber Security 101 for Small Businesses", on Wednesday, September 27, noon to 1pm. You will learn the fundamental pieces of cyber security, including why disaster recovery is critical. Also covered will be ways to protect your dream with some basic best practices including password management, why you should use SSL on your website, and how to protect your business from hazards like ransomware & computer crashes. Register at score.org/manasota/event/cyber-security-101-small-businesses. For questions, call 941•955•1029.
"Red" Sale at Charlotte Habitat ReSale Stores
Wear the color red on Fridays during September when you shop at Charlotte County Habitat for Humanity ReSale stores and receive 40% off. Red is more than just a color on September Fridays and stands for "Remember Everyone Deployed". The Englewood ReSale Store is located at 3325 S. Access Road and is open Monday through Saturday, 9am to 5pm.
Manasota Mystique: Grande Gala
Manasota Mystique presents The Grande Gala on Saturday, October 7, 5 to 10pm. This year's gala by the Englewood Chamber of Commerce, will be at the Boca Bay Pass Club, 898 Gulf Blvd., Boca Grande. There will be a special menu showcasing the Boca Pass Club's specialty dishes, two open bars, live music by The Boogiemen 10 Piece Band, live and silent auctions. Early Bird pricing is $175 per person and sponsorships are available. Tickets are limited, so order yours today at englewoodchamber.com.
ALDI to Buy Winn Dixie
Southeastern Grocers Inc. (SEG), parent company of Fresco y Más, Harveys Supermarket and Winn-Dixie grocery stores, announced it has entered into multiple definitive agreements to complete a comprehensive strategic divestiture of its businesses. Under the proposed merger agreement, ALDI will acquire all outstanding SEG capital stock in an all-cash transaction, which encompasses all SEG grocery operations under the Winn-Dixie and Harveys Supermarket banners. This includes approximately 400 stores in Alabama, Georgia, Louisiana, Mississippi, and Florida. Concurrently, SEG has agreed to sell its Fresco y Más stores to Fresco Retail Group, LLC. The merger agreement has been approved by the holders of a majority of SEG's outstanding shares, and the merger is expected to close in the first half of 2024. SEG will continue to operate its respective banners and stores in the normal course of business up to and until the transactions are completed. Following the completion of the sales process, ALDI will serve the customers and communities of Winn-Dixie and Harveys Supermarkets through the continued operation of the banners' existing stores. The retailer will also evaluate which locations will convert to the ALDI format. For those stores that are not converted, ALDI intends for them to continue to operate as Winn-Dixie and Harveys Supermarket stores. 
---
---
The items appearing in this column are as accurate as possible. Please call the listed numbers for confirmation and further information. If you have an upcoming event you would like to have considered for "BIZ", please send info and/or photo to The Englewood REVIEW, 370 W Dearborn St, Suite B, Englewood, FL 34223, or email: [email protected].