Jacklyn L. Ruthman
August 16, 2023 at 3:20 p.m.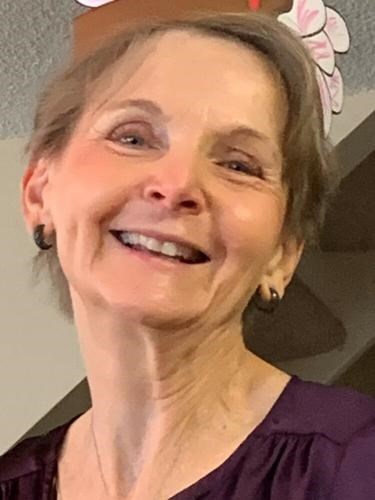 Jacklyn L. (Jackie) Ruthman age, 69 died (peacefully) on Monday, July 17, 2023 following a brief chapter of battling pancreatic cancer. She is survived by her husband, John of 44 years, three sons; David (Suzanne), Carl (Megan) and Paul (Kelsey) and seven lovely grandchildren: Addison, John Bryan, Evelyn, Charlotte, Emmett, Virginia and Vance.
She was born in Quincy, IL. The fourth of seven children to Donald Ludwig and Wilma Weiman Ludwig Maxwell who both preceded her in death. Surrounded by a nurturing extended family that included six siblings and spouses: Terry (Pat Hodges) Ludwig, Donna (Jim) Pierce, Jane (Terry) Terwelp, Bill (Gloria Hillebrenner) Ludwig, Ann (Dale) Inman, Jim (Karen Watterkotte) Ludwig, and many aunts, uncles and cousins. She is also survived by two sisters-in-law, Dianne and Karen Ruthman.
Jackie earned her Bachelors (1976), Masters (1984) and Doctorate (1998) in Nursing degrees from the University of Illinois that opened many career doors that ultimately culminated as an Associate Professor of Nursing position at Bradley University in Peoria where she and John raised their family and built their professional lives. She loved her undergraduate and graduate students.
Their dream of retiring to the beach on Manasota Key Florida became a reality in December 2013 where she pursued her hobbies with the same enthusiasm she always embraced life with. She was so blessed that it was easy to maintain her exuberant smile and the sparkle in her eye. A lifelong volunteer, she was recently involved with the Manasota Key Association, gardening, traveling, yoga, playing steel drum for fun, tennis and pickle ball. She and John continued to use their love of learning by teaching Disciple Bible Study classes as a way to grow their deep faith and leading others to Discipleship.
A Celebration of Life will be held at Englewood Methodist Church on Thursday, August 24, 2023 at 11:00 AM. A luncheon will follow at the Church hall.
In lieu of flowers, the family asks that donations be made to one of the following charities in Jackie's name: SNAC (Suncoast Nursing Action Coalition for Nursing Scholarship) at [email protected], Lustgarten Foundation at www.lustgarten.org or Family Promise at www.familypromise.org.