Kids Needs of Greater Englewood Awarded Grant
November 3, 2023 at 2:43 p.m.
---
---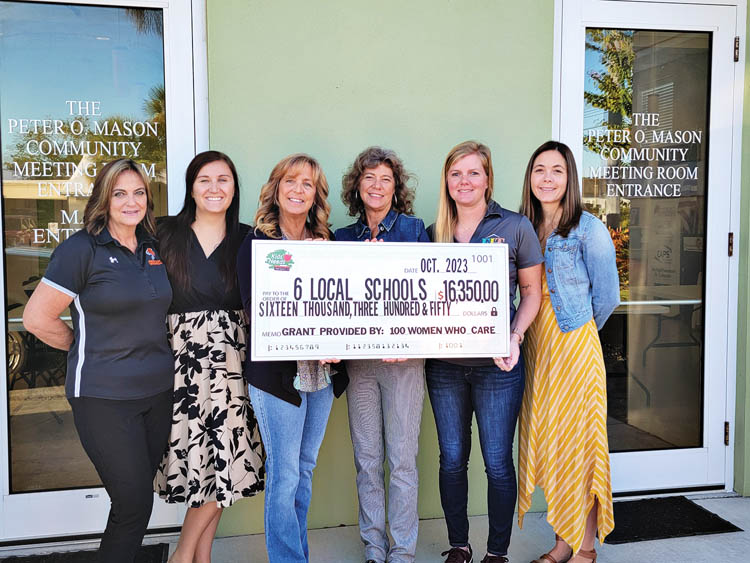 Kids Needs of Greater Englewood was the recipient of a grant from "100 Women Who Care" for $17,000, most of which, $16,350, was donated to six local schools in Englewood to help benefit student initiatives. Ways the school recipients are applying the funds include a "Calm Corner" in each classroom at one school to help children learn how to deal with difficult emotions & feelings; incentives to encourage good behavior, increased attendance, reduce bullying and the influence of peer pressure, as well as parties with enforcement officers to help build good relations between officers & students. Kids Needs also used some of the grant funds to purchase Sky Academy polo shirts for those students in need. Kids Needs strives to help students in need as their resources allow. Learn more about Kids Needs at kidsneedsenglewood.org. Pictured here are (l-r): Matina Pulliam, assistant principal at L.A. Ainger; Jessica Gadus, L.A. Ainger social worker; Vicki Robinson, LBHS social worker; Becca DeRosa, Kids Needs; Alyssa Ponder, Myakka River Social Worker; and Kelly Baker, Vineland social worker.