Specialized Wound Care Now Available at Sarasota Memorial's Blackburn Point
September 9, 2023 at 12:32 p.m.
---
---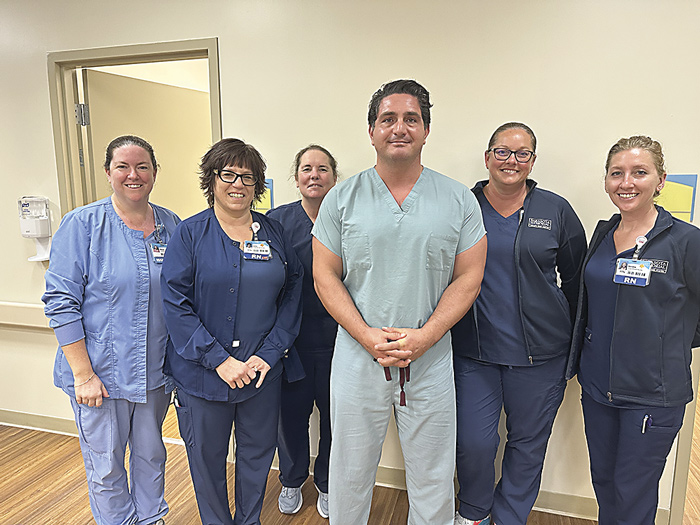 Sarasota Memorial Health Care System has opened an advanced wound healing center at its health care center at Blackburn Point, expanding access to specialized outpatient services to residents of southern Sarasota, Osprey, Nokomis, Venice, Englewood, and surrounding communities. Now with two convenient locations, Sarasota Memorial's Center for Wound Healing combines advanced therapies, proven medical techniques and personal consultations to heal wounds that have resisted treatment for weeks, months or years. The wound care team specializes in diabetic foot ulcers, venous/arterial ulcers, burns, bed sores and other pressure ulcers, radiation-related tissue damage, bone infection (osteomyelitis), traumatic injuries and other hard-to-heal wounds. The Center for Wound Healing at Blackburn Point is located at 929 S. Tamiami Trail, Suite 206, in Osprey. For referral information or to schedule an appointment, please call 941•261•2111. Photo: Dr. Wadi Gomero-Cure, MD, medical director of the Center for Wound Healing, heads a multidisciplinary team of surgical, infectious disease, podiatry, nursing wound care specialists.